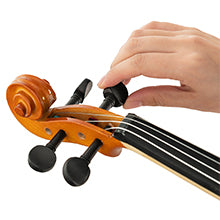 1. Easily leave the strings
Loosen the strings slightly to avoid breaking the strings when placing the bridge. You can release the violin strings by rotating the tuning button at the end of the violin.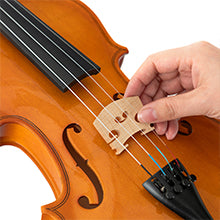 2. Place a bridge between the F holes
The F-hole is two f-shaped holes at the end of the violin head. If you push the bridge under the strings, make sure it is between the two F holes.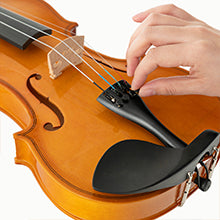 3. Tighten the strings
Now you can tighten the strings again to hold the buttons in place. Carefully rotate each knob on the bottom of the violin.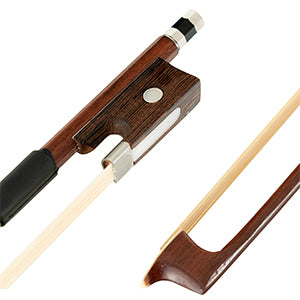 Practice Bow
The new bow is not able to sound, you need to rub the rosin powder to have a sound.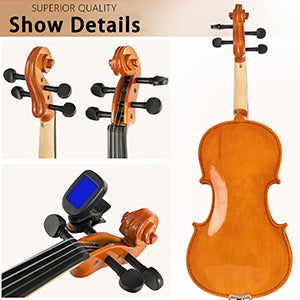 Tuning the violin
The acoustic violin set comes with a tuner that allows the player to tune the violin.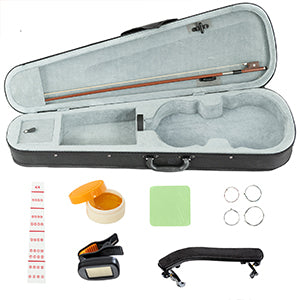 Product Size
case, bow , rosin, shoulder rest, bridges, and a set of strings,cleaning cloth,a violin tuner,Violin Finger Guide